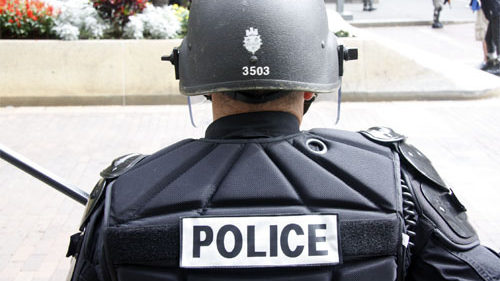 NIVERVILLE, MB
It's close proximity to Winnipeg has always been a drawing card for the growing town of Niverville, but after a recent crime spree, the town has decided it will move "at least 50 kms" further away from the crime-riddled provincial capital.
"We're sick and tired of Winnipeg criminals zipping down the 75 and breaking into our houses," said Niverville spokesperson Mr. Art Broesky. "So we've decided to pack everything up and move a bit further away."
Broesky hopes that the Niverville relocation will encourage Winnipegers to commit their crimes in towns a little closer to the city.
"You don't have to outrun the bear. You just have to outrun the slowest runner," explained Broesky. "After the move, there will be loads of towns closer to Winnipeg than we are."
In response, the City of Steinbach has decided to remove the "It's Worth the Trip" highway sign lest all these criminals get the wrong idea.
"We don't want to be next on the list," said a Steinbach spokesperson. "But, just in case, we're reminding locals to be even more suspicious of outsiders than they already are."
(photo credit: by G20Voice/ CC)