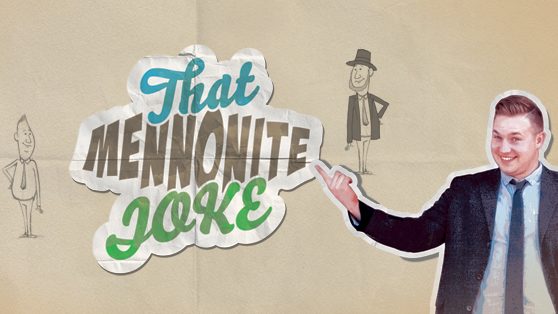 NIVERVILLE, MB
Comedian Matt Falk's new film That Mennonite Joke has just surpassed James Cameron's Avatar to become the highest grossing film of all time at the global box office.
After a triumphant star-studded premiere at Steinbach's Keystone Cinema in February, the film has travelled the world smashing box office records in every country it has played, culminating in a total of 3.1 billion dollars.
There were lineups around the block when the film was screened in London this past month with Emma Watson and Benedict Cumberbatch in attendance. Oscar-winning actor Eddie Redmayne also raved about the film.
"Matt Falk's performance, in particular, was incredible," said Redmayne. "I worked with an accent coach for months in The Theory of Everything, but Falk, well, the man's a natural."
Obsessive British fans came dressed as Mennonites, complete with suspenders and flower dresses, and were seen sipping Pepsi from Matt Falk-emblazened collectible cups.
"The film was also quite successful in China," noted director Orlando Braun. "They love Mennonites there. They just get us."
When adjusted for inflation, the 1939 civil war epic Gone With the Wind still remains champ, but industry insiders are optimistic that the Falk film will break that record, too. A two-page spread in The Hollywood Reporter called the film, "box office gold."
Inspired by the film, critic Leonard Maltin is said to have acquired vacation property in southeastern Manitoba.
"The movie got me hooked on faspa," said Maltin from his Niverville estate. "Great cinema can do that to you."