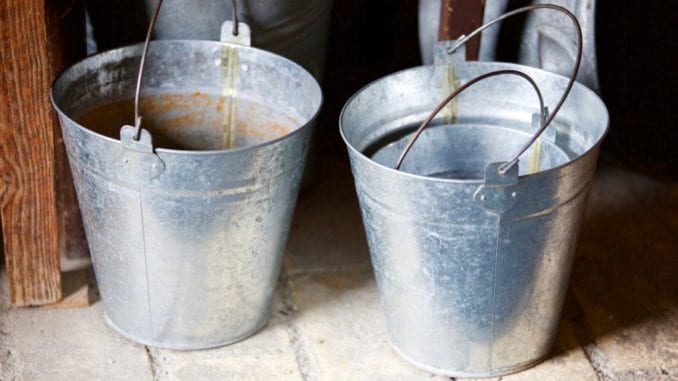 LANDMARK, MB
After years of sharing the same washroom, local couple, Walter and Susanna Martens, have finally decided to upgrade their Landmark bungalow by adding a luxurious second bathroom.
"As soon as I saw those fancy tin commodes for sale at the Giant Tiger I snatched one up, brought it home, and put it under the bed," said Walter. "This'll be a real convenience during those 3 AM emergencies!"
Susanna says she has been trying to convince Walter to get a second bathroom for decades, but he's always been reluctant to spend the money.
"He's such a cheapskate," says Susanna. "It's just excuse after excuse with that man! 'One will do the two of us just fine yet, Frü!' he says. Well, maybe if we had a bigger bathroom, one would be okay: the 14 quart size or something…But the bathroom we have is simply not big enough for two people, especially in the morning when we both have to get to work!"
Susanna is excited about the new facilities, and has already written her name on it with black marker.
"Finally a bathroom I can call my own!" said Susanna. "This is going to change everything…and it'll be a real lifesaver when the grandkids come over!"
At press time, things were a little less optimistic in the Martens household as Walter was using both bathrooms at once and refusing to relinquish control no matter how much Susanna yelled at him to let one go and let her have a chance.