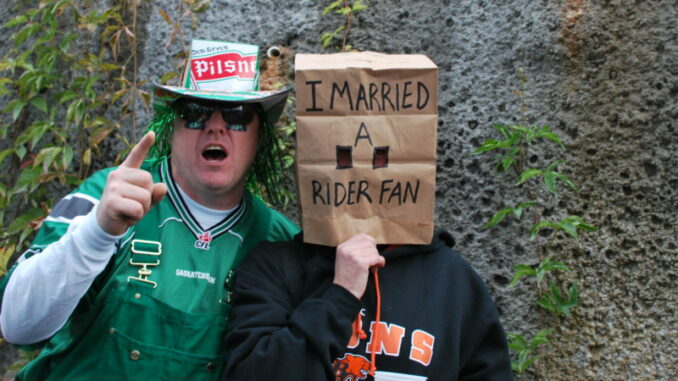 REGINA, SK
After being eliminated from playoff contention this week, thousands of Saskatchewan Roughrider fans have been donating their unwanted Grey Cup tickets at local MCC thrift stores.
"We're getting in Grey Cup tickets by the truckload," said local thrift store manager Dora Froese. "We've put them in next to the used margarine containers and we'll see what happens."
These gently used 2022 Grey Cup tickets have already proven popular with folks driving in from Calgary and Winnipeg.
"So far we haven't had any costumers from Edmonton," said Froese, "but I think they've got an oversupply of unwanted Grey Cup tickets at their own thrift stores."
Froese says any Rider fan who wants to help out a Bomber, Lion, or Stampeder fan in need can drop off their tickets between noon and 4 o'clock this Tuesday.
"To be totally honest, we've been getting in these donations from Rider fans for weeks already," explained Froese. "I'm just hopeful our fellow Canadian football fans will lend us a helping hand sometime in the future when we need it."
While out-of-towners are snatching up Grey Cup tickets up at thrift stores across Saskatchewan, Froese points out that there are still plenty of Garett Marino jerseys in stock for anyone who might want to rip them up and turn them into a nice quilt or something.
(photo credit: Karen Neoh/CC)