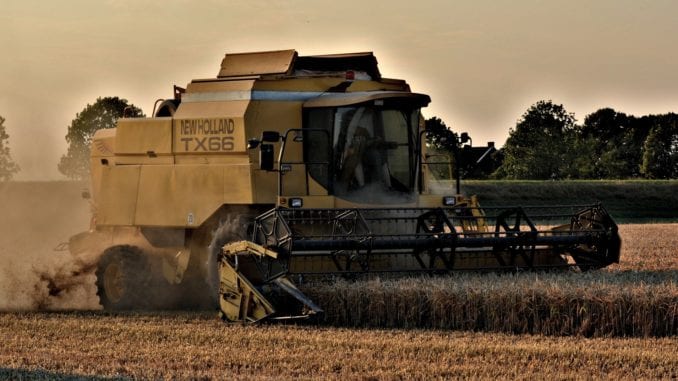 NIVERVILLE, MB
The Wiebes were shocked as they raced to church this morning, to see local farmer Mr. Reimer harvesting the last of his crop in his New Holland TX66.
"I've heard of rescuing a sheep from the well," said Mr. Wiebe, "but I hardly think this qualifies to break the Sabbath. I'm going straight the authorities!"
The church elders were very disturbed to hear the news, saying that the only acceptable work on a Sunday is cleaning up the cutlery after faspa. The crew of elders immediately rushed to the scene.
"Oba, Reima! What are you doing yet!" yelled Elder Vogt. "Pull over your combine right this minute!"
But Reimer was not be deterred. Instead, he just kept on going with the radio cranked to drown out the persistent elders.
"Diewel, those elders are a nuisance," said Mr. Reimer. "Next time I'll be sure to wait until everyone's safely arrived at church before starting up the combine. Either that or join a GC church. I'm sure they won't mind."