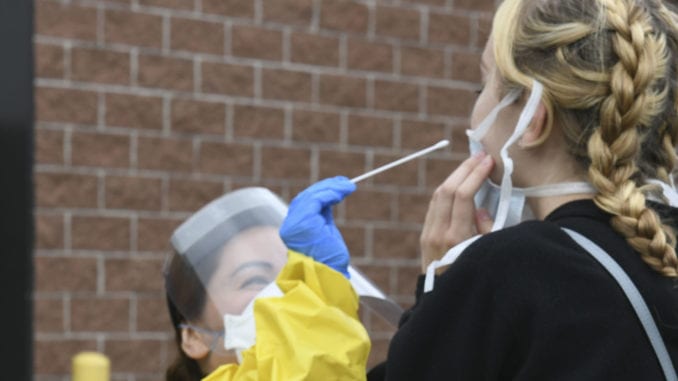 SASKATOON, SK
Mennonites across northern Saskatchewan were super excited when they heard about this brand new trajchtmoaka in the city who was handing out 'free cotton swabs' to anyone and everyone who showed up asking.
"Oba, Helen, what a deal! They're giving out cotton swabs! For free yet!" said Mrs. Martens, rushing to start up her '93 Buick. "And I hear they're the extra long ones, too!"
Her friend Helen, however, was a little skeptical about the whole thing.
"Now, Martha, they don't just give out free cotton swabs. Not with the prices the way they are these days," said Helen. "There must be some kid of catch."
The friends decided they'd drive the thirty kilometres into the city to check it out for themselves. After the hour-and-a-half drive they arrived at the cotton swab giveaway and discovered that everything they heard was absolutely true.
"This place is great! What a bargain! I just wish we didn't have to use them up right away," said Mrs. Martens. "Plus, you're only allowed one per customer!"
The friends plan to return to the city next week if they're still giving out free cotton swabs like it's going out of style.
"I'm not sure when this promotion ends, but as long as they're giving these things away for free, I'll be here!" said Mrs. Martens. "I think next time I'll even drag my Henry along. He's much more accustomed to having foreign objects shoved up his nose than I am."
Helen agreed with that and said she would likely bring her husband along next time, too.
(photo credit: The National Guard/CC)