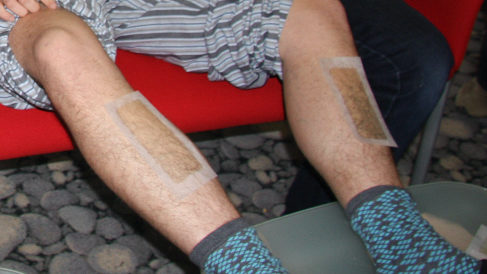 REINLAND, MB
Oma Kornelsen was a little reluctant to "get vaxxed yet" but was convinced after she saw the wonderful "Brazilian vax" that her daughter Linda got.
"I normally don't get vaxxed," said Mrs. Kornelsen, "but this summer I thought 'vell, Vilma, it's time for a nice vax.'"
The effects of the new "vax" were instantly noticeable.
"I tink it vas helpful that I also got my nails done," said Oma Kornelsen. "I thought if I'm getting vaxxed anyway, might as vell do the pedicure too."
This is the first time that Oma had ever been "vaxxed" and she is looking forward to sporting her new look at the beach this summer.
"Now if only I can get my Henry vaxxed," said Oma. "He's got so much hair in some places, even I don't know what to do with it all yet."
After getting a lovely "vax" and body sugaring, Oma Kornelsen says she doesn't know what this "vax" hesitancy is all about and is recommending vaxxing to all the Wiebes and Ungers in her building.
(photo credit: Holidayextras/CC)