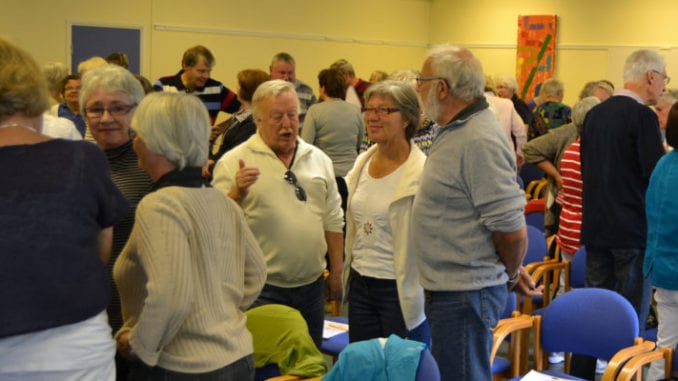 LANCASTER, PA
Mrs. Miller's rum-soaked schoofly pie was a big hit at the church coffee and dessert event this past Sunday, as Mennonite seniors went back for seconds, thirds, and, in some cases, even fourths.
"I didn't tell them what was in it, of course. That will be our little secret," said Mrs. Miller. "I just wanted to spice things up a little bit."
Mrs. Miller spent all weekend baking and brought ten drunken schoofly pies to the event.
"I had a suspicion it was going to be popular," said Mrs. Miller. "And, boy, was I ever right. I've never seen anything like it!"
After a few pieces of pie, the seniors started to get a little frisky, and at the end of the evening Mr. Stoltzfus was seen leaving with Mrs. Kreider and Mrs. Kennel was seen hoping into a car with one of the Troyer brothers.
"Schoofly pie can have that effect on people at the best of times," explained Mrs. Miller. "When you pour a little rum into the mix, it only enhances the effect."
Pastor Johan gave a thunderous sermon against schoofly pie the very next Sunday, though Mrs. Miller says she was stopped numerous times in the lobby after church with requests for her recipe.
(photo credit: Skaneidrotten/CC)