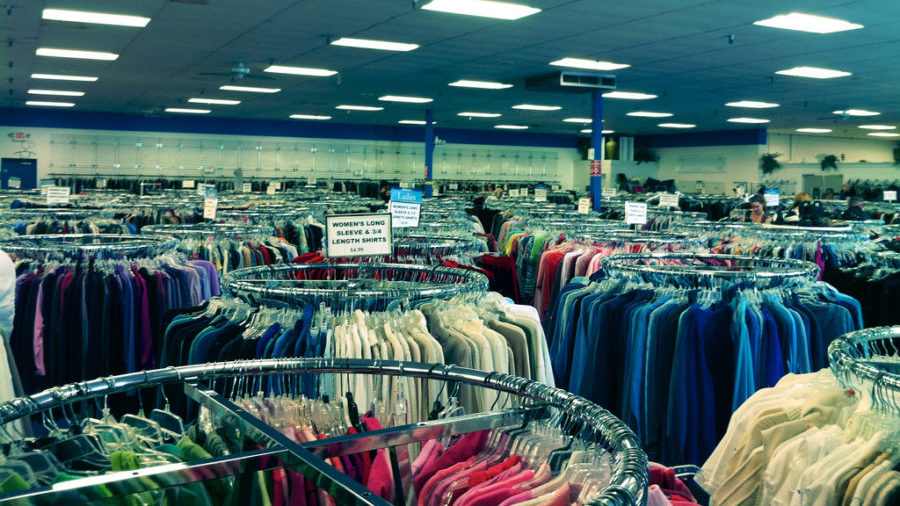 STEINBACH, MB
Local waitress and shopaholic Esther Kornelson, 41, of the Steinbach area, sent the MCC Thrift Store into a temporary panic on Saturday, as she bought out the entire store with last month's tip money.
"She cleaned us right out," says thrift store volunteer Brenda Toews. "There's literally nothing left. Just look at the shelves."
Kornelson's grand total of $197.65 is the largest recorded purchase made at a thrift store to date.
"She literally backed her truck up to the big overhead door and just filled it to the brim. Bag after bag. It was quite the sight," says Toews. "I suppose there are a few items left in men's denim, but other than that…wow, I've never seen anyone shop like that before."
Kornelson started out in the women's clothing department, cramming her cart with blouses and capris, before moving onto housewares and electronics, where she bought fifteen stained couches and half a dozen TV sets that may or may not be in working order.
"I can't believe I broke the record," she said. "I just couldn't resist all the bargains."
Thankfully, due to to the generous donations of residents across southeast Manitoba, the store was completely restocked by the end of the day.
(photo credit: Brad K/CC)