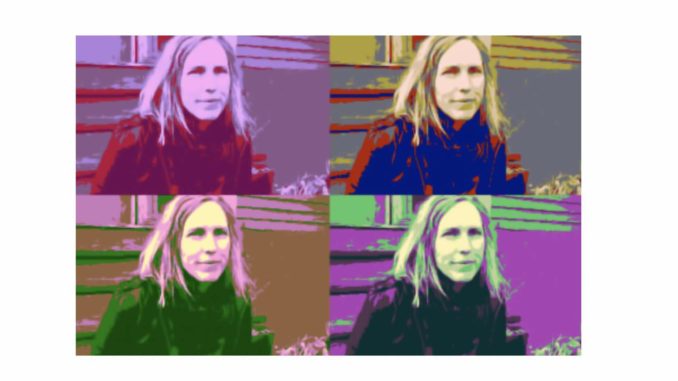 NEW YORK, NY
A rare Andy Warhol pop art painting of Mennonite literary icon Miriam Toews shattered auction records this week after an anonymous bidder from Schanzenfeld scooped up the image for a whopping $195 million, a record for a painting of a Canadian novelist.
The painting, known as the Shot Sage Blue Miriam features four fluorescent images of Toews and is considered the pinnacle of Warhol's so-called 'Rebel Menno' period.
"It sold for double the estimate," said art expert Rem Brandt. "Everyone wanted in on this one. With the buyer's premium and a ten percent tithe to the local Mennonite church, the cost was well over $200 million."
The painting, which builds upon the author's dust jacket photo, shattered the previous auction record set in 1982, which belonged to Jean-Michel Basquiat's famous graffiti-inspired portrait of Rudy Wiebe.
"Everyone knows The Miriam. It's truly an icon of 20th century art," said Brandt. "I have no idea which Steinbach bungalow this painting will end up in, but I sure hope the buyer makes it available to the public."
Other Warhol items in this weekend's Christie's auction included his famous Roger's Golden Syrup Can and his controversial Vereniki with Ketchup series.