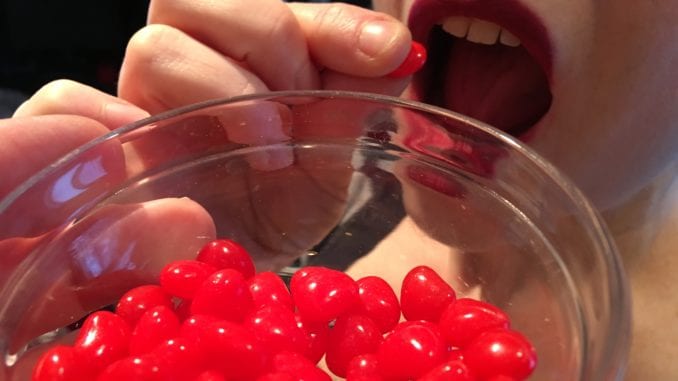 WHITEMOUTH, MB
Local woman Anne Kauenhofen burned a hole straight through her tongue after binging on an entire package of cinnamon hearts during a lonely evening watching "The Bachelor" this Valentine's Day.
"Those things are addictive," said Kauenhofen. "Not to mention pretty fierce. They should put a warning label on the package."
Kauenhofen was able to regain her ability to speak after eating an entire tub of soothing Miracle Whip and resting in the tub with a magazine.
"This is my routine every Valentine's Day," said Kauenhofen. "And I don't see any changes on the horizon unless Peter Wall comes to his senses."
Bachelor Peter Wall suffered an injury of his own this Valentine's Day after spending the entire evening alone in the hot tub with a bottle of gin and an old Eatons catalogue.