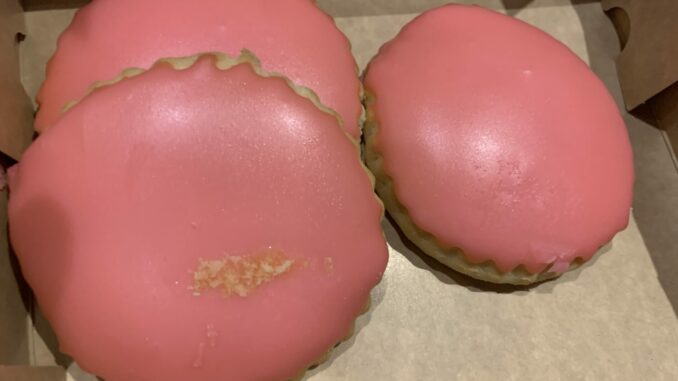 BLUMENHOF, MB
While modern technology has meant that Grandma Cookies are available year round, connoisseurs know that there's nothing like a Grandma Cookie made from freshly harvested Grandmas.
"We had a bumper crop of Grandmas this year," said local baker Tina Hiebert. "These are definitely some of the most delicious Grandma Cookies ever available at a Blumenhof faspa."
Hiebert says her Grandma Cookies contain pink icing, flour, and hormone-free 100% organic Grandmas.
"We select only the premium Grade A Grandmas for our cookies," said Hiebert. "And I'm sure you'll be happy to know our Grandmas live in a free range stress free environment called the Blumenhof Manor."
Hiebert says her Grandma Cookies are always a hit with the grandkids, who say they can taste the "love" and a little bit of Grandma. Hiebert also plans to offer ethically harvested Oma Cookies in the very best future.