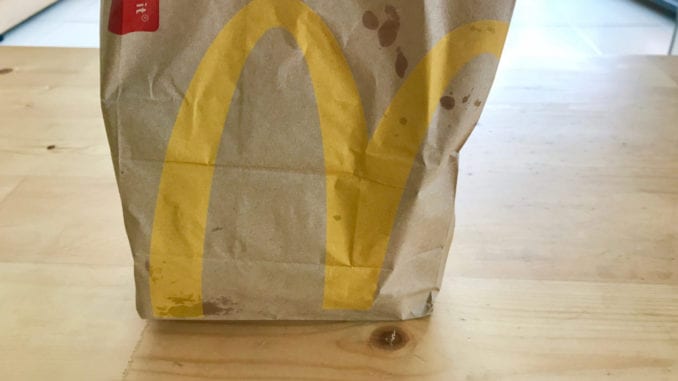 HIGHWAY 44, MB
Winnipeg man Richard Giesbrecht, 47, was well on his way to Whitemouth Lake this weekend before he realized that, once again, the McDonald's drive-thru had failed to provide him with any ketchup.
"I was just going to pull over and have my fries," said Giesbrecht, "but, son of a gun, they didn't give me any ketchup! How the heck am I supposed to eat these things!"
Giesbrecht rummaged around the bag for a few minutes, even checking below the McNuggets and under the Big Mac, but to no avail.
"They always do this to me!" exclaimed Giesbrecht. "I mean, seriously, how hard it is to throw a few packets of ketchup in the bag? Diewel!"
Giesbrecht briefly considering returning to the restaurant to claim his ketchup, but decided against it since he was almost at the lake already.
"Instead, I just tossed the fries in the back seat and decided I'd fish for my meal," said Giesbrecht. "I caught a few nice pickerel. The only problem is I forgot to bring the tartar sauce!"
A representative from McDonald's has apologized for the mix-up and says customers should make sure to ask for ketchup.
"I mean how else are we supposed to know," said the rep. "What are we psychic? Same things goes for napkins."
(photo credit: Takahiro Yamagiwa/CC)