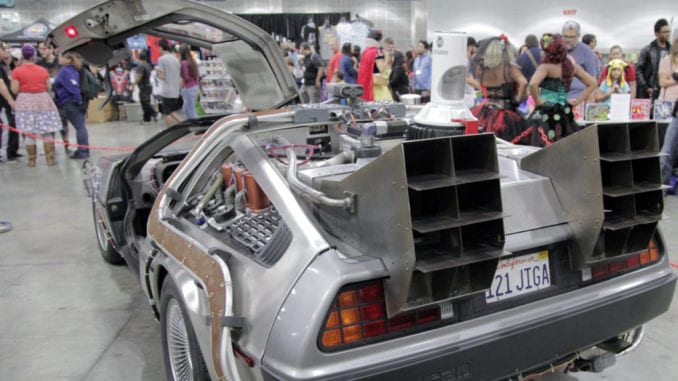 STEINBACH, MB
If a flux-capacitor-equipped Delorean is a little out of your price range, the folks at the Mennonite Heritage Village in Steinbach offer a chance to go back to the 1870s for just a modest admission fee.
"Great Scott! If I had known about this place in Steinbach, I wouldn't have spent all those years on that infernal time machine," said Doc Brown from his home in Hill Valley. "Oba, that machine has brought me nothing but trouble!"
Doc Brown, who has frintschoft in southern Manitoba, visited the Steinbach area with his young friend Marty McFly, where they were pulled over by local police attempting to get up to 88 mph just outside the museum grounds.
"As it turns out, you can time travel without having to go at such speeds," said Marty McFly. "Who knew time travel could be so safe and convenient."
So far the Steinbach museum offers the chance to time travel into the past, but Marty McFly is hoping they'll also expand the technology by offering a glimpse into the distant future.
"I'd love to see Mennonites with flying buggies," said McFly. "And I wonder if they'll still be using the same schmaunt fat recipe in the year 2200."
(photo credit: RyC-Behind the Lens/CC)