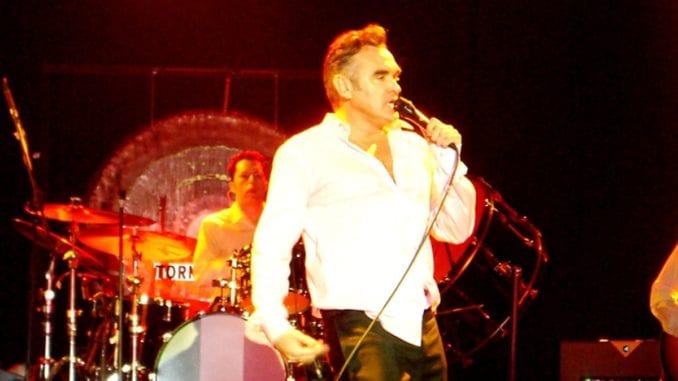 WINNIPEG, MB
After months of negotiation the Winnipeg Jets announced today that they have inked legendary British alternative rocker Morrissey to a five-year deal.
"We're really glad to have Morrissey locked up for the next few years," said Jets GM Kevin Cheveldayoff. "Morrissey has proven himself to be an elite defenseman. I also hear he's got a great singing voice, too."
According to sources, the Jets had been negotiating with the former Smiths frontman for more than four months before they discovered the mixup.
"At that point we were so far into the negotiations that we figured, 'what the heck' and signed the man," said Cheveldayoff. "For a Brit, he sure knows a lot about hockey."
Hockey pundits were initially baffled by the signing, but eventually many of them came on board.
"Hey, if we get to hear 'There is a Light that Never Goes Out' every day before the game, I'll all for it," said TSN analyst Bob McKenzie. "I'm hoping he does 'Bigmouth Strikes Again' during the second intermission."
Josh Morrissey, in the meantime, remains unsigned, but rumours have it he's thinking of getting back together with guitarist Johnny Marr.
(photo credit: Matt/CC)