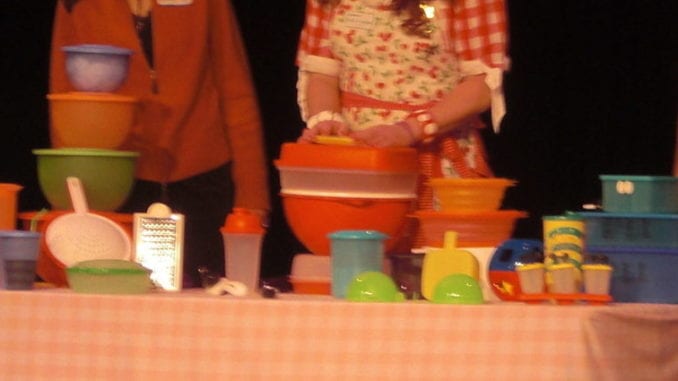 OTTAWA, ON
It seems Maxine Bernier is not the only one leaving the Conservative Party to form one of his own. Mennonite MP Cassandra Petkau of the Neuhochenfeld Riding has become disgruntled and is seeking to form a new entity that she thinks will unite people with her values: The Tupperware Party.
"Oba, I've been to some of these so-called conservative parties and, let me tell you, there's nothing conservative about them. It's just talk, talk, talk. But where are the rolled up ham slices and jello salads?" explained Petkau. "If you want to host a conservative party, you need to have Tupperware!"
The Tupperware Party plans to run candidates in all 338 ridings, but are most hopeful in areas like Winkler, Leamington, and the Fraser Valley of British Columbia.
"I've been going door-to-door throughout southern Manitoba this week handing out my delicious puffed wheat cake and listening to the concerns of the people," said Petkau. "I think there's some real momentum building for the Tupperware Party."
One early supporter is Mrs. Klassen of Kleefeld who said she's been seeking an alternative to the mainstream parties for years.
"They just don't speak for me and what I care about, but the Tupperware Party does," said Mrs. Klassen. "I can't understand why none of the others parties are offering a burping seal or a free orange peeler."
In a recent Ipsos-Reid poll, The Tupperware Party is already leading the pack with a serious chance of forming a majority government in the next election.
(photo credit: Michael Lehet/CC)