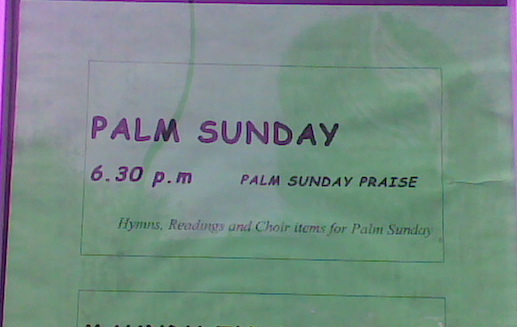 WINKLER, MB
The Winkler MCEMB Church board voted 6-1 to approve the use of a hip new font on their church bulletins called 'Comic Sans.'
"We're expecting big crowds at our services from now on," said Pastor Frank. "Comic Sans shows people that we're really with it and 'rad' as all the kids say these days."
Comic Sans is quickly becoming the favourite font of younger Mennonites.
"When I first saw it back in the late 90s, I thought it was a bit worldly, what with all the slightly angular text and all that," said Pastor Frank. "I also was concerned that it didn't take itself seriously enough. But after serious prayer and meditation on the issue, I've come around and realized that what this church needs is more Comic Sans."
In addition to reprinting all the bulletins with Comic Sans, the Pastor is also considering adding some cool contemporary music to the church repertoire.
"We're going 100% Gaither Vocal Band from now on," said Pastor Frank. "I hope the young people will really appreciate my efforts to make church more relevant for them."