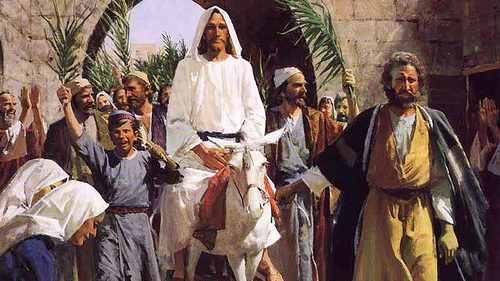 STRASSBURG, MB
Members of a tiny church in Strassburg, Manitoba have been laying out palm branches on the street in anticipation of the arrival of Winnipeg resident and estate lawyer Jesus Hernandez.
"I can't believe Jesus is coming to our town!" said local resident Donna Peters. "I've been waiting for his arrival my entire life! It's very exciting!"
Jesus immigrated to Manitoba from Colombia in 1995 along with his wife Isabella and their three children. Since then, they have been living in Winnipeg, where Jesus runs a successful legal firm. Recently they decided they'd take a weekend trip to rural Manitoba.
"I posted on Facebook that I was going to check out southern Manitoba," said Jesus. "Big mistake. Now they're laying out the red carpet and shouting 'Hosanna.' I'm glad they're friendly, but it's a bit over the top."
Jesus and Isabella plan to stay in Mennonite country until Monday when they will be taken back into Winnipeg on a chariot.
(photo credit: by Waiting For The Word
)