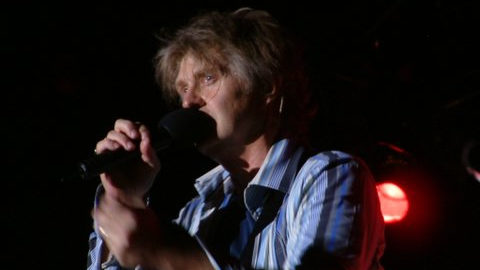 STEINBACH, MB
Canadian rock icon Tom Cochrane will attempt to defy the laws of nature in Steinbach tonight by getting a crowd of Mennonites to sing along to his songs during his Summer in the City performance.
"I was here 8 years ago and the crowd was appreciative," said Cochrane, "but for the life of me I couldn't get them to sing along…even to 'Life is a Highway.'"
Cochrane also noticed that none in the audience stood to their feet or clapped along to any of the songs…except for a few folks from La Broquerie.
"Steinbachers seem to be pretty stoic," said Cochrane, "but that's okay, I'll still blast out 'Big League' and hope Martha Dueck breaks out into a smile at least."
When he performed 8 years ago, Tom Cochrane was the first rock star ever to play in Steinbach, though the town had been visited by many southern gospel quartets over the years.
"I was the first rock musician to play here," said Cochrane, "but I'll feel really satisfied if I'm the first musician to get a crowd of Mennonites to sing along to a rock song."
A representative of the Guinness Book of Records will be in Steinbach tonight to witness the potentially historic occasion.
(photo credit: by Scott Penner/CC)