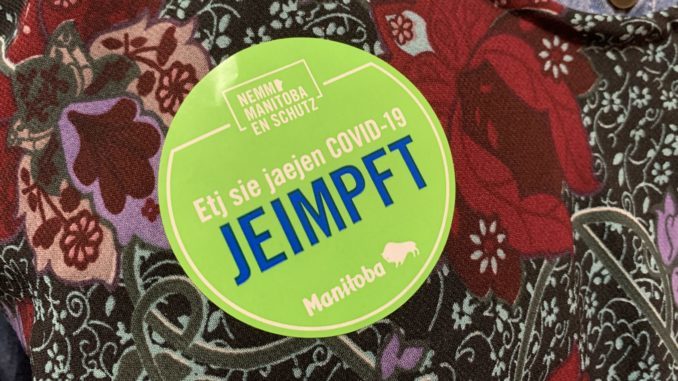 SAN JOSE, CA
Troubled San Jose Sharks forward Evander Kane is facing suspension this week after being caught with a totally fake Plautdietsch vaccine sticker.
"I picked it up in Fresno," said Kane in his defence. "I had no idea it was fake. I mean, have you ever tried to read Low German?"
The Low German vaccine stickers became a hot commodity after they were released in limited numbers by the Government of Manitoba this spring.
"I heard there are people all over the Fraser Valley that would pay good money for one of these stickers," said Kane. "I honestly wasn't trying to fool anyone. I was just trying to pay off some of my gambling debts."
The sticker has been taken in as evidence, while Kane himself will not be able to play again until he recites John 3:16 in fluent Plautdietsch.