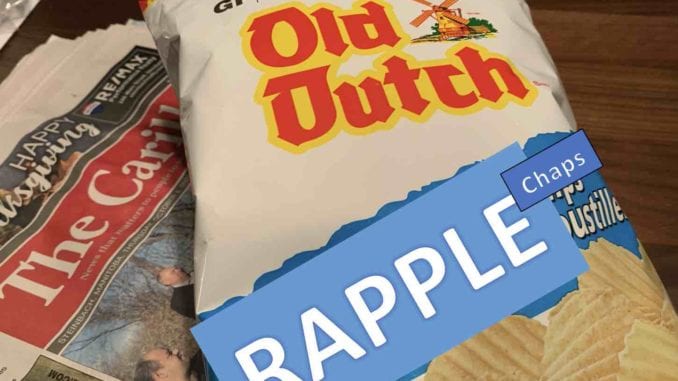 WINNIPEG, MB
Mennonites across the Canadian prairies have been consuming significant quantities of Old Dutch chaps for decades. Among their favourite variety are the ridged chips that are good for dipping. Finally the snack has a name fitting their biggest fans.
"Old Dutch rapple chaps are the bast," said Mr. Peters of Sommerfeld, who insists on buying the chaps in the box so they don't get crushed. "The only other chaps that come close are salt n' vanagar."
Mennonites have been snatching up the new Old Dutch rapple chaps, which are said to go really good with a Papsi.
"I'm an old Dutch man myself so it only makes sense," said Mr. Peters. "I'd love to see Menno Simons with a pair of these chaps."
Mr. Peters says he really loves with chaps smothered in Mrs. Loewen's onion dip, though he never tells his wife this.