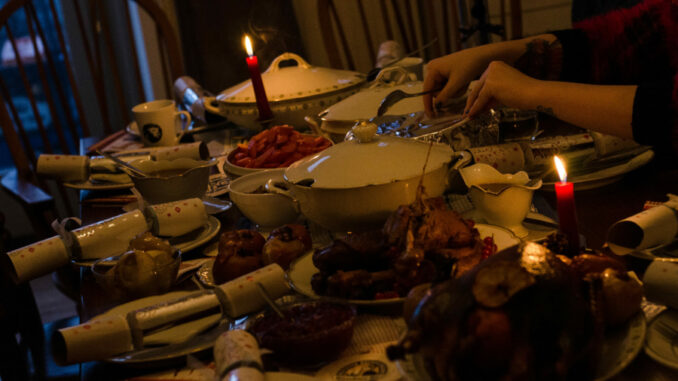 BLACK CREEK, BC
Despite making enough food to feed the entire town of Black Creek, Mrs. Kroeker was utterly shocked that none of the Kroeker clan starved at the recent gathering.
"There were 17 of us, so I made sure to make enough food for two or three hundred," said Mrs. Kroeker. "I had 15 Tupperware containers of meat buns in the deep freeze just in case. Thankfully I never had to crack them open."
When the Kroeker clan arrived, Mrs. Kroeker had once glance at the family and was immediately sent into a panic.
"I was this close to ordering Chinese food," said Mrs. Kroeker. "I don't think we have enough. It really won't be enough …"
Mrs. Kroeker's daughter Susan reassured her mother that no one would go home hungry.
"We've got enough food here to feed the entire MB church," said Susan. "There's nothing to worry about, Mom. No need to clean out the freezer."
At the end of the gathering each Kroeker took home 5 ice cream pails of leftovers, which still left Mrs. Kroeker with 5 freezers full of leftovers.
(photo credit: Cat Burston/CC)