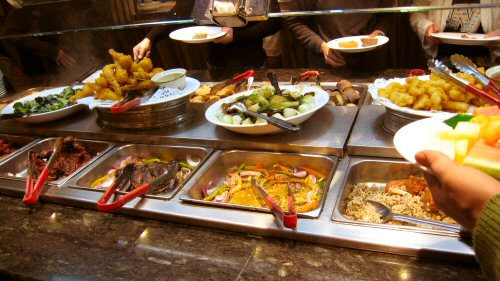 STEINBACH, MB
A new government of Canada survey has concluded that Americanized Chinese food is officially the second favourite cuisine of Canadian Mennonites.
"Mennonite classics like formavorscht and borscht will always be number one," said local restaurant critic Erin Klassen, "but Sunday-after-church Chinese buffets remain a perennial second-choice."
The survey revealed that chicken balls and honey garlic veal were among the top picks for Canadian Mennonites.
"Mennonites also have a propensity toward consommé soup and ginger beef," said Klassen. "The fact you get a free fortune cookie at the end of the meal is just the icing on the cake."
It is not known how or when the Mennonites discovered Chinese cuisine, but experts have hypothesized that early Mennonite pioneers of the East Reserve may have confused a wonton for vereniki during an Eaton's shopping trip to Winnipeg.
"Mennonites have gradually expanded their palates," says Klassen. "I think the next big thing in Steinbach is going to be Vietnamese pho."
Klassen has doubts, however, that Steinbachers will ever learn to properly use chopsticks.
(photo credit: by goodiesfirst/CC)