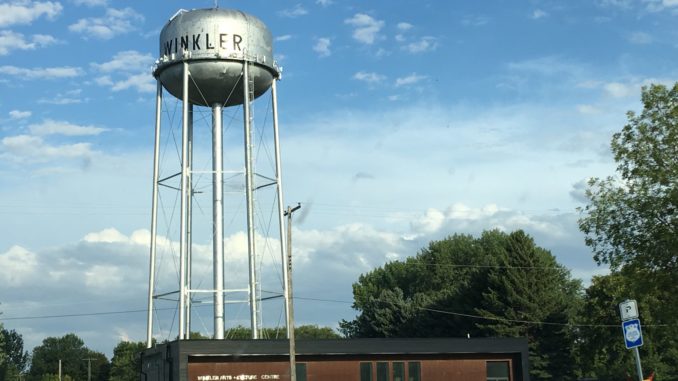 WINKLER, MB
Just weeks after Winkler's most famous landmark was demolished, the area's schmaunt fat supply has all but dried up and residents are concerned they may have to resort to eating fruits and vegetables if things don't improve.
"I was looking at my vereniki the other day and I turned to Martha and said, 'Well, if they're just plain like that, then forget it,'" said Mr. Giesbrecht. "A man needs his schmaunt."
The Winkler tower supplied residents with schmaunt fat for decades, but now each family is being expected to dig schmaunt fat hole in their own back yards.
"I've been drilling for schmaunt for the past three weeks and I still haven't hit pay dirt," said Mr. Giesbrecht, his lips noticeably chapped for lack of schmaunt fat. "A man cannot live on dry veniniki alone."
In the meantime, Giesbrecht has tried a variety of other substances on his vereniki including sour cream and ketchup.
"But I've got to be careful with the ketchup," said Giesbrecht. "There are spies everyone and I don't want to get myself arrested."
Giebrecht says he sure hopes the city doesn't also tear down the Rhubarb Sauce Tower or things will really get desperate.