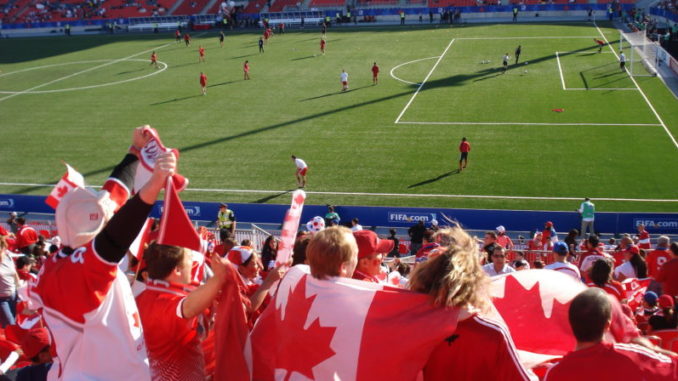 TORONTO, ON
Canadian sports fans were left in absolute ecstasy this afternoon after the Canadian Men's Soccer Team qualified for the World Cup for the first time in 36 years, thus ballooning the number of sports we don't suck at to two.
"There is a profound sense of pride across the nation," said Canadian sport pundit Rod Black, "as our list of sports we aren't absolutely dreadful at now includes a second one."
For centuries Canadians have been known for being only good at one sport, but the recent performance by the men's national soccer team has doubled the number of sports where our performance is not an absolute embarrassment.
"It's a proud day to be Canadian," said super fan Steve Schmidt, with a tear in his eye. "Never in all my wildest dreams did I expect us to be not shitty at another sport."
But not everything is rosy for Canadian sports fans, as being not shitty at soccer has left a few folks with a significant level of existential dread.
"I've wrapped my entire identity in not being good at anything but one sport," said Schmidt, who plans to console himself by reading Nietzche. "Meaningless, meaningless. It's all meaningless."
Meanwhile, curling fans are petitioning the government to get curling on the official list, but they first need the Supreme Court to rule that it actually counts as a "sport."
(photo credit: marktci/CC)