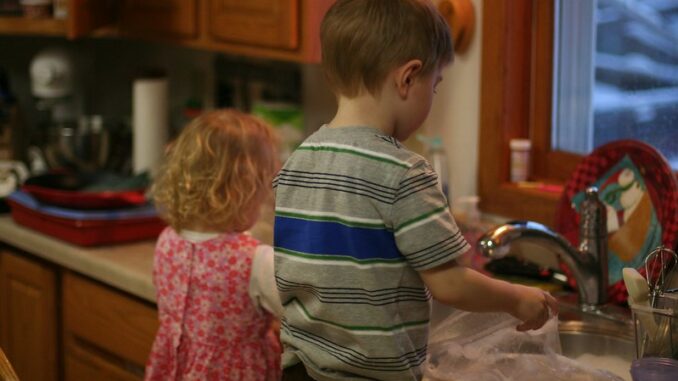 AMANA, IA
The Inspirationalist colonies of Amana, Iowa have released a brand new dishwasher that will give people that warm fuzzy feeling of childhood.
"We really think people are going to just love our new 'throwback' dishwasher," said Jakob Amana of East Amana, Iowa. "For just $699 it comes complete with a dish towel, a club of steel wool, and capful of dish soap."
The new dishwasher is already very popular in neighbouring Mennonite communities.
"These 'throwback' dishwashers are selling like hotcakes in Kalona," said Amana. "The kids aren't such fans, but the parents just love them."
Production of the new dishwashers has ramped up at Amana's Whirlpool factory, with workers struggling to keep up with demand.
"I know it's going to make a great Christmas gift," said Amana. "I think it's one of those gifts that the whole family can enjoy."
(photo credit: Steven Isaacson/CC)