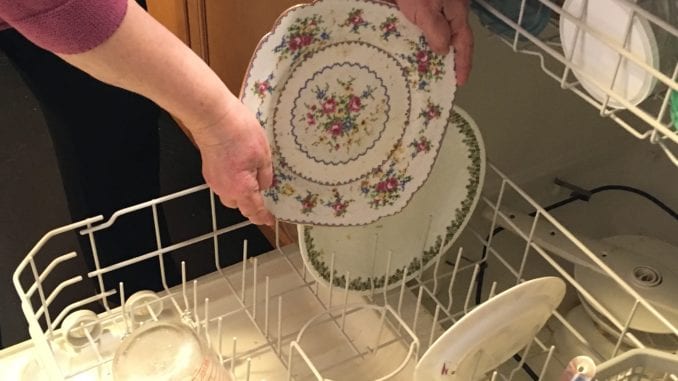 ALTONA, MB
Mrs. Brandt, 84, of Altona was sick and tired of having to hand wash the fine bone china she got on her wedding day in 1954 and has decided, after all these years, to just toss it into the dishwasher with all the rest of the dishes.
"Enough was enough. I'm throwing caution to the wind," said Mrs. Brandt. "Let's live a little."
Mrs. Brandt's rash behaviour with her wedding china is being heavily criticized by the women in her Thursday morning prayer group.
"Next thing you know she'll be microwaving margarine containers!" said Mrs. Wiebe. "I know she's hitting a mid-life crisis or something, but this is getting out of hand!"
Mrs. Brandt's grandkids had hoped to inherit her china one day, but at the rate she's going that just won't happen.
"They can have my delightful assortment of collectable teaspoons," said Mrs. Brandt. "I guarantee you those have never ever seen the dishwasher."
In honour of her china washing achievements, the town of Altona is awarding Mrs. Brandt the Municipal Medal of Bravery.