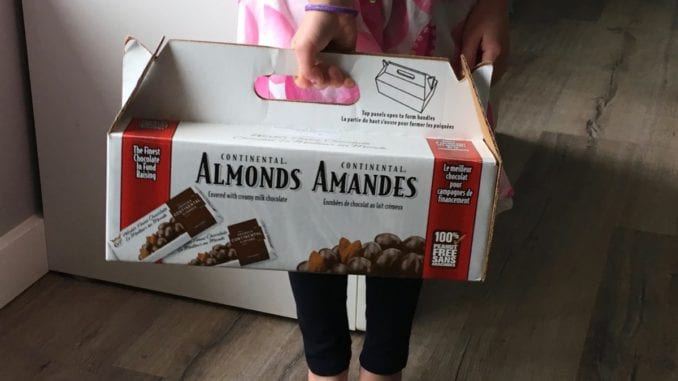 SOUTH BLUMENORT, MB
6-year-old Anna Berg of South Blumenort has become the region's latest millionaire after selling a record number of chocolate-covered almonds to area seniors. While Mennonites have the reputation for being rather frugal, that all seems to fall apart when there's a cute kid involved.
"They won't tip and they buy everything second hand, but put a little girl in pigtails in front of them and they're quick to open their chequebooks," said Anna's mother Ruth. "I even taught Anna a few words of Plautdietsch. The seniors were sea impressed."
It took Anna just four days to rack up a million dollars in sales, after hitting up all the local senior's homes. Everywhere she went, it seems, she drew quite the crowd.
"They pinched her cheeks, ruffled up her hair, and told long-winded stories about the old country," said Mrs. Berg. "But Anna says it was all worth it to sell those chocolates!"
The pièce de résistance, however, was Anna's performance of "Edelweiss" from The Sound of Music.
"Oh my gosh! After that the seniors were buying chocolates like there's no tomorrow," said Mrs. Berg. "It's no wonder she's a millionaire. Her performance is absolutely irresistible!"
All of the seniors say they plan to just suck off the chocolate and leave the almonds in a bowl for when they have visitors.