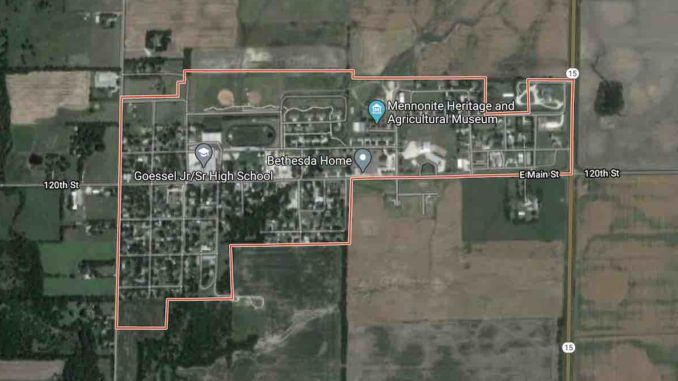 GOESSEL, KS
For some strange reason the pacifist Mennonite town of Goessel, Kansas has managed to fashion their town in the exact shape of a Colt M1911 pistol.
"It's a mystery to me," said local Mennonite minister Peter Wall. "There isn't a single person in town who even owns a gun, unless you mean the water guns the youth group uses in the summer months."
The new revelation recently came to light after local man Tomas Unruh flew his recently purchased Cessana 172 over town.
"The Alexanderwohl church finally had a parking lot big enough for a runway," said Unruh. "I guess no one's ever flown over town before. These photos are quite shocking! It's like the Nazca lines!"
In an effort to remedy the situation, the town will be shifting the entire 2021 infrastructure budget to build a bunch of streets just south of the Main Street near the K-15.
"We've got to do this quick before all those suburbs crop up east of town and start to look like bullets," said Unruh. "Either that or we pass a law banning anyone from ever flying over town again."
Meanwhile, neighbouring town of Hillsboro is planning to a build a whole bunch of roads so that they look exactly like a giant baptismal tank.