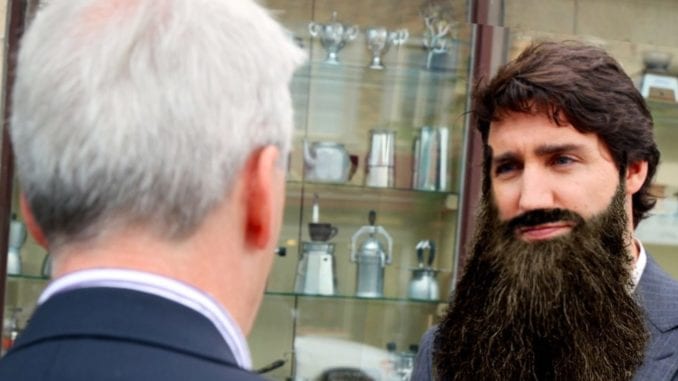 WINNIPEG, MB
At meetings in Winnipeg this week, Prime Minister Justin Trudeau revealed his amazing new Menno beard.
"I can't figure it out. When we last saw him, it was barely stubble, and now he's gone full-on Menno!" exclaimed political pundit Mrs. Doerksen. "It must have been that night he spent in Altona. I'm sure Mrs. Rempel smothered him with Wonder Oil!"
The CBC At Issue Panel was all over the new beard, with much speculation about its intended purpose.
"It's pretty obvious he's trying to establish a presence in western Canada," said Rosemary Barton. "And as everyone knows: as the Mennos go, so goes the nation!"
A resurgence in Trudeau-mania has already hit rural Manitoba, with many young Mennos pinning up photos of the new improved Prime Minister.
"He's so dreamy. Even better than Kjnels Pankratz," said local woman Julia Thiessen. "I never considered voting Liberal before, but now, who knows!"
(photo credit: Alex Guibord/CC)