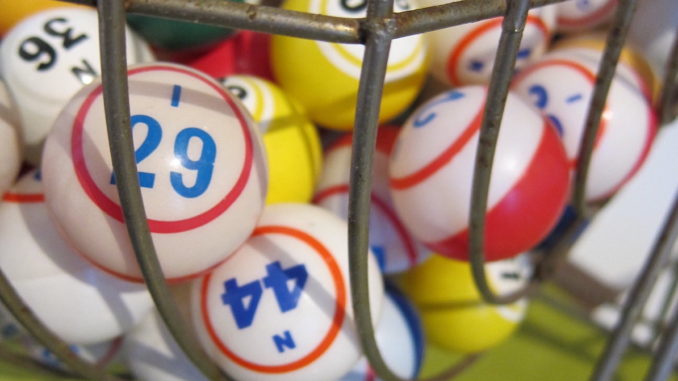 SWIFT CURRENT, SK
The Mennonites of Swift Current were on the edge of their seats this week as the names were drawn from the old BINGO cage to see which lucky members get to attend church on Sunday.
"Oba, I sure hope my name gets called," said Mrs. Krahn. "I know my husband Peter would rather sleep in, but I'm eager to get out there and schwautse with the ladies in the parking lot afterwards."
Twenty lucky names were called this week, leaving 150 Swift Currenthians to watch the service on their iPads yet again.
"Pastor Ron's sermons are much better in person," said Mrs. Krahn. "I always tell people that. You can't judge him based on his recorded output. He's really a live preacher."
Some Swift Currenthians, however, are objecting to the practice, saying it's a bit too much like gambling.
"Of course, the prize isn't any good, but, still, it's far too close to gambling for my comfort," said Mrs. Nickel. "Next thing you know we'll all be Lutherans or something."
Meanwhile the local Lutheran church is putting everyone's name in a Bingo spinner to see who gets to say "and also with you" on the Zoom service this week.
(photo credit: ElizaIO/CC)