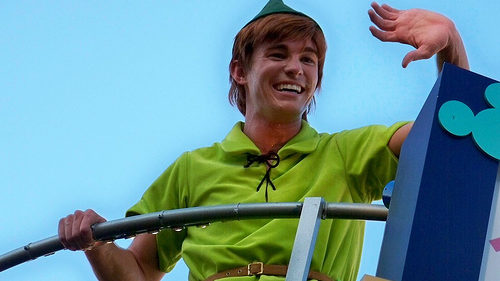 NIVERVILLE, MB
Families across southeast Manitoba snatched up tickets to the Niverville Community Theatre's production of JM Barrie's 'Peter Panner,' the famous tale of a young Mennonite boy who insists on wearing green and never wants to grow up.
"I think my kjinja espash'ly loved that sword fight between Peter Panner and Captain Hooks," said proud father Henry Fast. "Peter Panner has been their favourite for a long time yet. He's frindschoft on my wife's side. Her mother was a Panner."
The production ran all week, including a matinee on Saturday, and was generally well received by audiences, although there was some confusion when Peter Panner asked the audience to 'clap if you believe in fairies.'
"Mennonites don't clap…for fairies or nobody," said Fast. "I told the kids to plug their ears and not to listen to all the clapping and fairy-talk."
As a result of the unexpected lack of clapping, cast and crew were sent into a bit of a panic as Tinker Bell, unable to be revived by audience clapping, had to be written out of the rest of the script.
"Other than that, we all loved the show," said Fast. "It's always nice to see your own kind up there on stage, and the fact that Peter Panner was in Never Never NeverVille yet. Oba, that was great."
(Photo Credit: by Castles, Capes & Clones/CC)