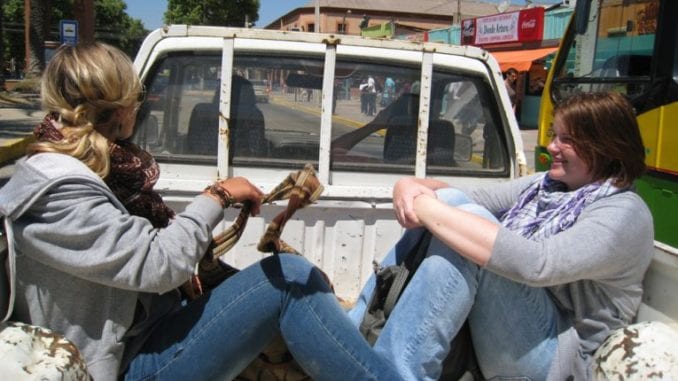 GRUNTHAL, MB
The small Mennonite town of Grunthal has recently unveiled a new ten year plan to improve the growing community's public transportation infrastructure. The plan includes the licensing of guys with pickup trucks to drive passengers in the back, "so long as they stick to gravel roads and wash the cow shit out once a week."
"We've had great enthusiasm for the new initiative," said town reeve Henry McGrunthal. "19, 20-year old guys are signing up like crazy. I think they believe they'll be able to take payment in makeout sessions."
The town is requiring all the new drivers to learn at least a few words of English and be able to identify all the gravel roads between Grunthal and Kleefeld.
"They've also gotta have nice straw bales back there for the young ladies to lean on…and, oba, it would be really nice if they'd provide bungee cords to strap them in with yet," said McGrunthal.
It is hoped that the pickup trucks will relieve congestion on the highways coming in and out of town. Payment for a ride to Kleefeld will be $7 or five kisses. A trip to St. Pierre will cost $10 or a pair of new suspenders.
(Photo Credit: by Molly/CC)