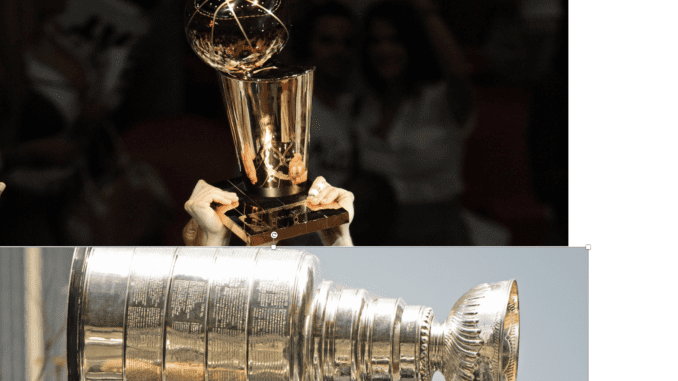 TORONTO, ON
After stiff negotiations, the City of Toronto has reached a trade deal with the City of St. Louis to trade their NBA Championship Trophy for a Stanley Cup.
"Of course, St. Louis doesn't even have an NBA team, but it doesn't matter," explained Toronto mayor John Tory. "They're willing to give up the Stanley Cup…and we're more than willing to take it."
Particularly excited about the trade are the Toronto Maple Leafs.
"This could be our only chance to get our hands on one of those things," said Maple Leafs G.M. Kyle Dubas. "And if we have to upset a few Raptors fans to do it, then that's just the price you have to pay I guess…"
Still, the trophy swap has been met with some criticism.
"I mean, I get it, they want a Stanley Cup, but is this really the way to go about it?" wondered Kawhi Leonard. "Anyway, no biggie, I'll probably sign with Golden State next year anyway…"
To sweeten the trade deal, Toronto also threw in every Grey Cup the Argos have ever won.
(photo credits: Danny Bollinger, Steve and Julie/CC)