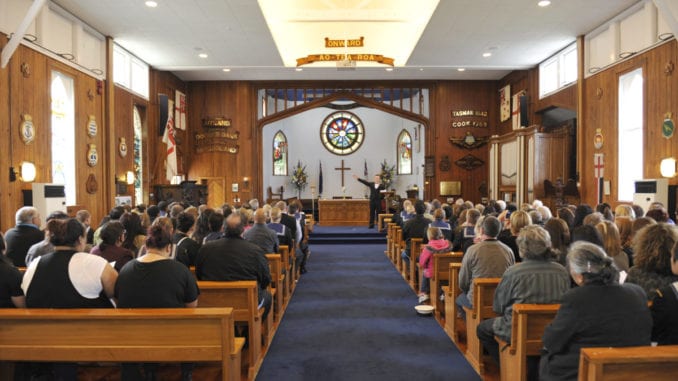 WINNIPEG, MB
As the Winnipeg Jets played their home opener last night, Mennonite hockey fans across the province are excited for the upcoming season. Some were so excited that they spontaneously yelled "True North" in the middle of a hymn sing at church.
"First they yelled it during the second verse of 'Count Your Many Blessings' and that was bad enough, but then a whole bunch of young people in men's section ripped their shirts off and yelled "Truth North" during 606!" recounted Mrs. Wiebe. "It was downright shameful….but, anyway, Go Jets Go!"
After a disappointing exit in the Western Conference finals last year, fans are hoping the Jets can go all the way this year.
"Yelling "True North" during the anthem ain't enough," said Peter Wall. "I figure if we yell it during every song we ever sing, it'll increase our chances of a cup this year."
Pastor Jim was not particularly impressed with the ruckus, but decided it was best just to go with the flow.
"It's not the worst thing that's been yelled from the pews during one of my services," said Jim. "Usually someone's accusing me of heresy or something."
In other news, the Sunday School children are being encouraged to see who can memorize the names and numbers of the entire Jets roster and earn their way to Bible camp next summer.
(photo credit: Royal New Zealand Navy/CC)