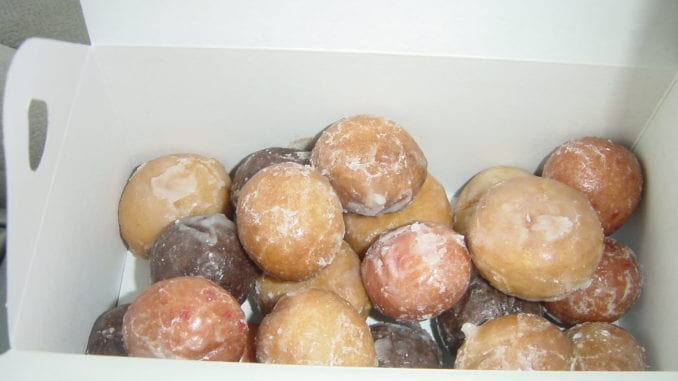 OAKVILLE, ON
In response to widespread criticism of recent cuts to employee benefits in some of its stores, iconic Canadian donut chain Tim Hortons has graciously decided to raise its starting wage from 12 Timbits an hour to 15. Senior employees, those with at least ten years experience, will also be given two creamers and a sachet of sugar.
"We realize it's not easy to survive on just a dozen Timbits these days," said company spokesperson Doug Martin. "I'm confident that a couple extra toasted coconut and chocolate glazed donut holes each hour will make life a lot more comfortable for our struggling employees."
Tim Hortons also announced a pay raise for its longest-serving employees, though it does come with some restrictions.
"Currently the pay-scale maxes out at 30 Timbits, you know for district managers and custodians and stuff, but we're raising that to 40," said Martin. "On your lunch break, you can just reach in there and take any Timbit you'd like…except, of course, for the sour cream glazed. If we let people take those we'd run out by 8 am."
Employees were furious to hear they would be prohibited from receiving their pay in sour cream glazed Timbits.
"I've worked long and hard for this company and this is how they repay me?" exclaimed Hope Robertson. "If I can't have free sour cream glazed Timbits during my shift, I think I'm out of here! I'll go work at Taco Bell, where they pay you in Chili Cheese Burritos! Yum!"
The rate of 15 Timbits an hour is thought to be the highest wage of any fast food chain in Canada.
(photo credit: Daniel Nugent/CC)