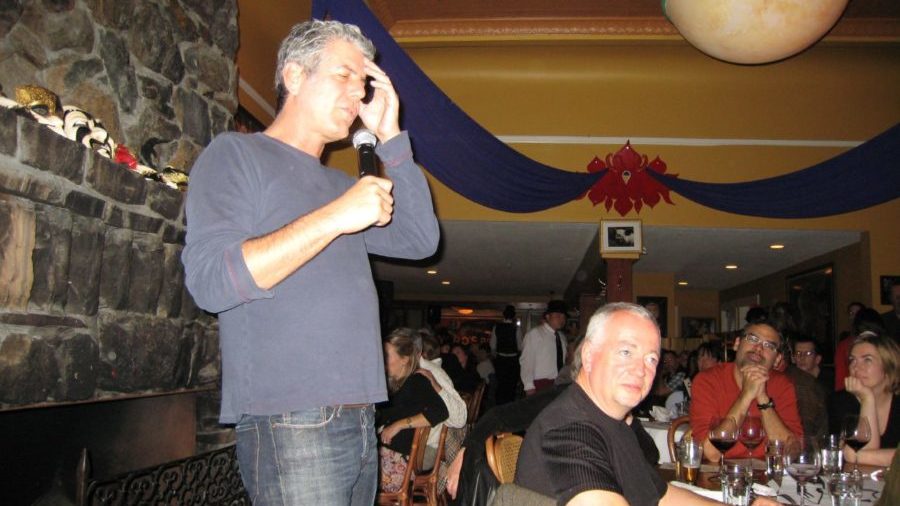 STEINBACH, MB
In the season finale of his hit CNN series Parts Unknown, famed chef and author Anthony Bourdain visited the small Manitoba city of Steinbach and declared it to be "worth the trip, just like the motto says."
"Steinbach has got to rank among the world's truly great cities," noted Bourdain. "I'd say it goes: Paris, New York, London, Steinbach, then Buenos Aires. It's really too bad I didn't get here sooner."
In the series, foul-mouthed Bourdain visits exotic under-exposed places around the world and eats strange food while chatting with locals. In previous episodes he ate chicken cooked in pig's bladder in Lyon, snake-infused sake in Okinawa, and calf's foot soup in Tbilisi. In Steinbach he dined on local delicacies like cabbage borscht, liverwurst, and fleisch perishky, which he claimed was "even better than the partially-developed bird embryo I had in Manila."
"The diversity of the dining scene here is incredible. In addition to Mennonite food, you've got pizza, burgers, doener, pizza, a couple Chinese restaurants, and pizza," explained Bourdain, noticeably in awe.
On his tour of the city, Bourdain peered out over the Steinbach metro area from the top floor of the SCU building, chatted with the mayor in the shadow of the water-tower, knacked zoat with a few old men beneath the MHV windmill, and slid down the children's zip line at AD Penner Park.
Parts Unknown: Steinbach airs tonight at 3:00 am on CNN.
(Photo credit: Neeta Lind/CC)