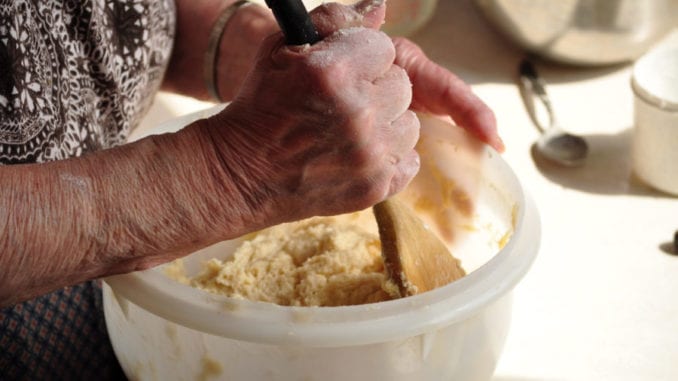 WICHITA, KS
The Wichita Mennonite Church Bake Sale generated lower than expected revenue this week, due in part to the extreme unpopularity of Mrs. Deirdre Jansen's 'Abstinence in a Pan' dessert. The dessert, a variation on inappropriately named 'Sex in a Pan,' contained layers of corn flakes, prunes, and Premium Plus crackers.
"For years people brought that 'other dessert,' which I won't mention. It was leading people astray. Giving them impure thoughts," explained Jansen. "I figured it was time to promote a more family-friendly message. What better way to do that than with a bland disgusting dessert that no one will find the least bit titillating."
Jansen had been working on the recipe for 'Abstinence in a Pan' for quite some time, and was shocked by the low sales.
"It just proves how far we've fallen from the true message of the Gospel," said Jansen. "It's a sad state of affairs when even church folks want to buy nothing but tasty and sexually-suggestive desserts."
Jansen made more than thirty trays of 'Abstinence in a Pan,' which she baked every evening for the past month.
"Every time Henry was getting a little too frisky, I just told him I was baking," said Jansen. "I may not have sold a lot of dessert at the church bake sale, but the dessert sure lived up to its name around my household!"
Prior to her ingenious invention of 'Abstinence in a Pan,' Jansen had always just told Henry she was "washing her hair" or "reading the Bible." Henry reportedly bought up all the 'Sex in the Pan' he could get at this year's bake sale.
(photo credit: Jessica Fiess-Hill/CC)