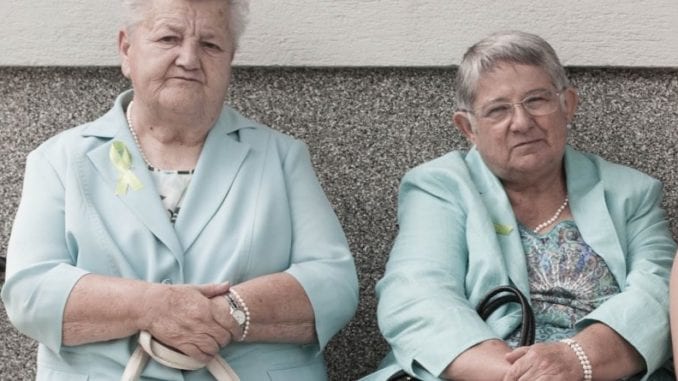 STEINBACH, MB
After the well publicized march last year, thousands of Grandmas from across southern Manitoba are expected to attend today's second annual Pride event in Steinbach.
"When I saw the pictures in the paper from last year, I thought, oba, that's a lot of young people," said one local grandma, "but this year us grannies are coming out in full force to show our support."
The Oma Contingent hope their presence will be of encouragement to their diverse grandchildren.
"This is one of the few places in a Mennonite community where we are allowed and encouraged to participate on an equal basis," said Grandma. "So we surely aren't going to miss the opportunity."
The grandmothers, who come from a wide range of Mennonite backgrounds from Penners and Doerksens to Friesens and Bergs, have baked hundreds of pails of delicious molasses cookies in preparation for the event.
"People of all sexual orientations or gender identities can enjoy our molasses cookies!" said Grandma Penner. "Everybody's welcome!"