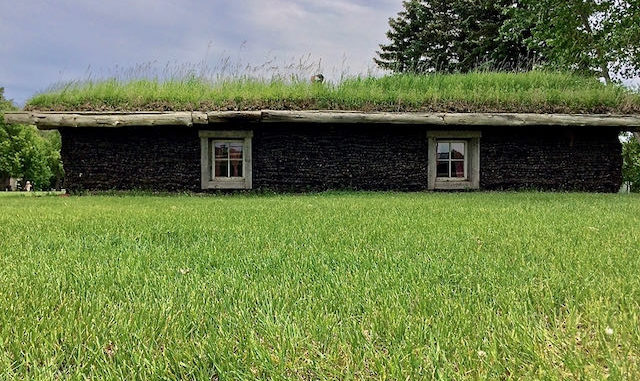 STEINBACH, MB
Inspired by the semlin at the Mennonite Heritage Village, thousands of sod huts have cropped up around southern Manitoba over the past few months.
"The price of lumber is outrageous," said brand new semlin owner Gordon Koop, "but you can still get a good deal on sod and cow dung, especially if you dig it up from the Brandt's pasture in the middle of the night."
Koop says he and his family of fifteen been living in the semlin for the past few months.
"We bought this property on Wyndam Estate Drive and had plans to build a house to keep up with all the Reimers and Friesens in the area," said Koop, "but with lumber prices through the roof, we decided to take the sod hut route instead."
The Koop's semlin does seem a little out of place next to all the 3000 square foot homes in the area.
"All the rich doctors on my street are not too impressed, but, they can't complain," said Koop. "My semlin might throw off the vibe of the neighbourhood, but, hey, at least I've been vaccinated."
Koop plans to let the cattle graze on neighbouring lawns, but intends to take the livestock inside when the weather gets cold just like they did in the old days.