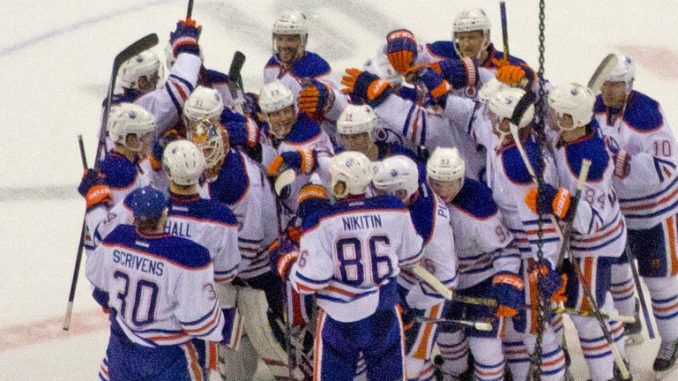 EDMONTON, AB
Just moments into the first period of game one, the Edmonton Oilers were already up three games to none on the lowly Winnipeg Jets.
"Well, that wraps up the first period of play with the Oilers taking a commanding three game lead in this best of seven series," said Sportsnet analyst Ron MacLean from Rogers Golden Syrup Arena in Edmonton. "It's going to be tough for the Jets to get back into this series, especially down three games already, but stranger things have happened."
With absolutely stellar play in the last few weeks of the regular season, the Winnipeg Jets were favourites going into the postseason, so being down three games so quickly came as quite a shock to Jets fans.
"The Jats need to pull up their socks," said Mr. Klassen of Morweena, Manitoba. "I mean, I know they're going up against Connors McDavids but Vanapag can play much better than this!"
With nearly 58 minutes left to play in the opening game, the Jets still do have a chance to get themselves back into the series.
"This reminds me of all those times Dales Hawerchuks lost to that Gratzky fellow," said Mr. Klassen. "I think in those days they lost four games to nothing before they were even finished singing O Canada."
In other news, TSN has already declared the Toronto Maple Leafs the 2021 Stanley Cup champions.
(photo credit: David/CC)