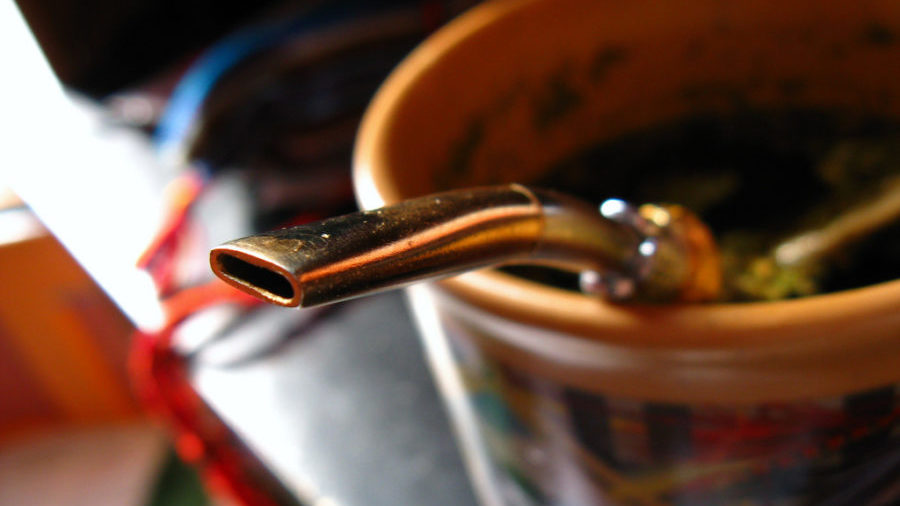 GRETNA, MB
The popular Tim Hortons shop in Gretna, Manitoba is set to become the first Tims in the region to replace their entire line of beverages with Paraguayan yerba mate. Gretna Tims, which just opened a drive-thru this summer, plans to introduce the yerba tea line this weekend.
"We had to do something. No one was drinking coffee anymore," said store manager Sarah B. Vogt. "But Mennonites can't resist a good yerba, so we've decided to make the switch."
The store plans to sell both cold and hot varieties of yerba, as well as delightful iced mocha yerba.
"I truly believe we've got something here for everyone," said Vogt. "You're free to bring your own bombilla, but we've even got takeaway gourds made of styrofoam."
Mr. Klassen, who was first in line to try the new product, ordered a double-double Yerba.
"It's the only way to have it," said Klassen. "That's two tablespoons of Pajarito and two spoons of Campesino Anis. The best combination in my opinion."
Mennonites across the region are already claiming that the Tims Yerba simply cannot be beat.
"It's so good I think they must be putting crack in this stuff," said Klassen. "I don't think I'll ever go back to coffee drinking again."
The Gretna Tims is also planning to replace all their donuts with roll kuchen and platz.
(photo credit: liveandrock/CC)