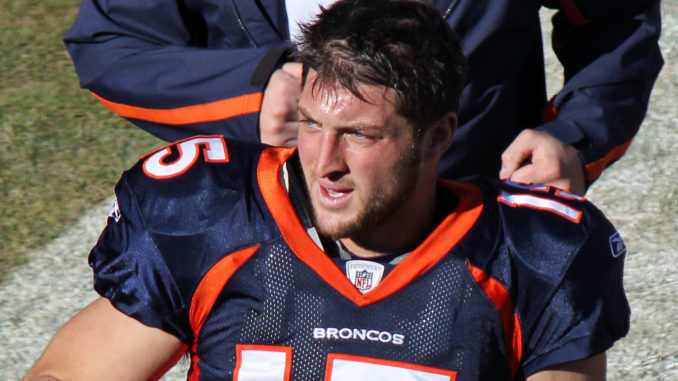 GOSHEN, IN
Famed Evangelical Christian quarterback Tim Tebow has signed a new deal with the North South Side Mennonite Church of Goshen, Indiana to serve as Associate Pastor.
"Pastor Jim will be quarterbacking this congregation as long as the Lord gives him strength," said church Pastoral Search Committee chair Carol Yoder. "But we're really happy to bring along Tim Tebow as a backup."
As backup to Pastor Jim, Tim Tebow will be responsible for leading the youth group and organizing the cell groups.
"He also gets to preach once a month on a scripture selected by Pastor Jim," said Carol. "We're really looking forward to his contribution to our team."
Tim Tebow is rumoured to have turned down a lucrative offer from Eastside Mennonite Church for the role of Special Worship Teams Co-ordinator.
"We've signed him to a 40-year 1.3 million dollar contract," said Carol, "which is the largest sum of money ever paid to a Mennonite pastor…but he's worth it."
Church members are already practicing kneeling on one knee in anticipation of the new Associate pastor.
(photo credit: Jeffrey Beall/CC)