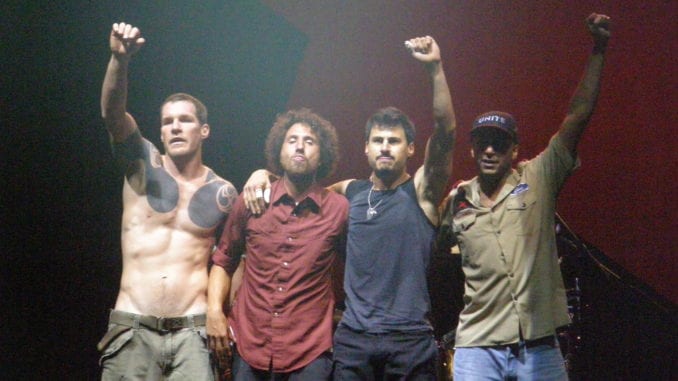 WINNIPEG, MB
With ticket prices starting at $190 for nosebleed seats and soaring upwards from there, legendary leftist rap metal band Rage Against the Machine has successfully reached its target audience: the bourgeoisie.
"We've always felt our audiences back in the 90s were a bit too prol," said singer Zack de la Rocha. "I think we've finally found our niche: one percenters."
The band has stated that the best way to fight against social and economic injustice is to price poor people completely out of the market.
"It's just one way of giving back to the community," said guitarist Tom Morello. "Oh, and by the way, there's a strict black tie dress code at all our upcoming shows."
The floor seats at their Winnipeg show will be reserved for members of the bourgeoisie only, while seats in the bleachers will be available to the petit bourgeoisie and kulaks.
"The best thing about our ticket prices is that I guarantee there won't be a single Mennonite in the audience….They can afford it, they're just too cheap."
In response to the outrageous ticket prices a new activist group has emerged called Rage Against Rage Against the Machine.
(photo credit: Scott Penner/CC)