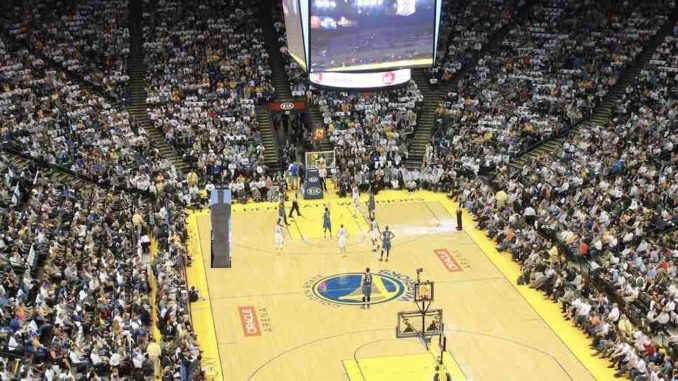 NEWTON, KS
Hailing from Newton, Kansas, the 17-foot limestone Mennonite Settler statue known across the globe as the "World's Tallest Mennonite" has finally reached his true calling: playing center for the Golden State Warriors.
"After a stellar career with the Kansas Jayhawks, the World's Tallest Mennonite is finally ready to go pro," said local sports enthusiast Dennis Quiring. "When you've got a big man at center like that, it really intimidates the other team. People praise his offence, but you should see him block shots!"
The World's Tallest Mennonite, who wears size 26 shoes, is already being hailed as the next Shaquille O'Neal.
"He's an incredible player, but his one weakness is on the free throw line," said Quiring. "Still, I think having him next to Curry like that, this team is going to be unbeatable."
The World's Tallest Mennonite is super excited to lace up for the Warriors, though some say he's going to have to fight with Stephen Curry over who gets to lead the team in prayer before the game.
(photo credit: Erinmcd/CC/wikipedia)