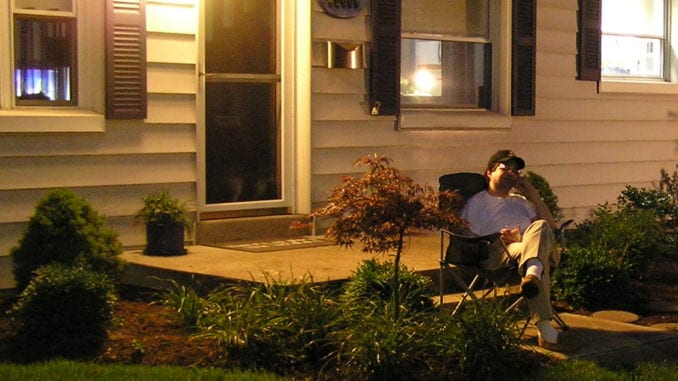 WINKLER, MB
Local man Jakob Kornelsen, 43, thought it was a fabulously grand idea to put his brand new cheap ass lawn chair in the front yard where he could watch the neighbours.
"I knack zoat. I stare at the Wiebes. What more can a man ask for?" wondered Kornelsen, cracking open a deacoholized beer. "Ahhh, this is the life!"
Kornelsen says he learned the practice of sitting in the front lawn and staring at the neighbours from his friends the Penners over on Crystal Crescent.
"Those guys sit all day staring at passersby from their front porch yet," said Kornelsen. "It's cheaper dan paying for satellite TV."
Kornelsen invites anyone who'd like to have a glass of water and gossip about the neighbours to join him in his front yard this weekend. Bring a lawn chair…and plently of zoat.
(photo credit: Tina Lawson/CC)