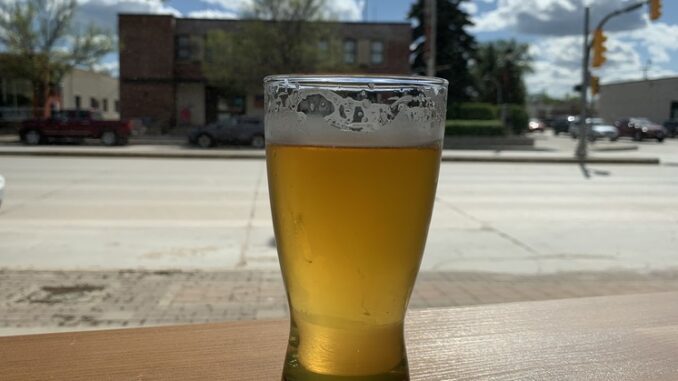 STEINBACH, MB
Dave Isaac of Yarrow, BC drove all the way out to southern Manitoba this week for the bi-annual Isaac Gathering, but wound up spending the entire weekend at The Public Brewhouse and Gallery instead.
"What? Steinbach has a microbrewery?" proclaimed Isaac, who had not visited his hometown since leaving Steinbach in 1981. "Umm, I think Taunte Tina can wait a little."
Isaac was spotted three-fourths of his way into a beer tasting flight, when his second cousin Dan came in for a growler fill.
"Hey, Dave, long time no see! We'll see you at the gathering later, right?" said Dan, who sat down to have a pint while his growler was being filled. "Oh, well, I guess I can stay for another round."
It didn't take long and great-aunt Tina walked by and noticed her frintschoft having a couple pints and playing a round of Trivial Pursuit.
"Ah, well, I guess the Isaac Gathering can wait," said Tina. "I'll have a Legit Lager please."
The Isaac Gathering was scheduled to take place at 3:00 pm in the MB Church basement, but by 4:15 nearly 70% of the Isaacs were gathered at The Public.
"Wow, this never would have happened in Steinbach circa 1981," said Tina. "This is the best Isaac Gathering in many decades."
The Isaacs really took their gathering to the next level after Tina came up with the brilliant idea of  re-routing their Chicken Chef order to be delivered to The Public.