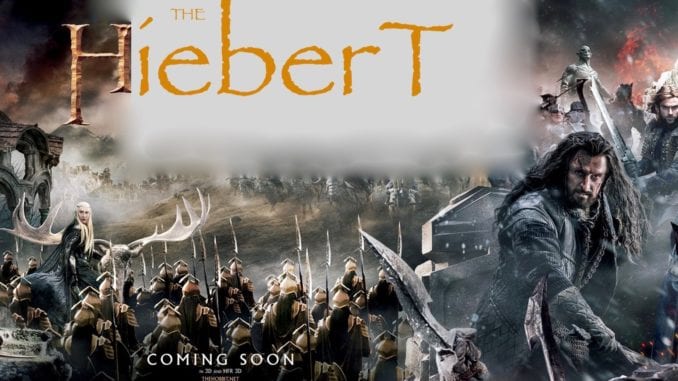 HOLLYWOOD, CA
Mennonite geeks across North America have been filled with anticipation over the recently announced prequel to Tolkien's Middle-earth series. Peter Jackson released teaser trailers this week for the new movie, tentatively titled The Hiebert: An Unexpected Journey to Hochstadt.
"Oba, yo. I've been waiting to see The Hiebert brought to the big screen my whole life," said Derrick Wiebe on Reddit. "I've always known the Hieberts have hairy feet, but now I'll be able to see them for myself!"
The Hiebert tells the tale of a young Bill B. Hiebert who is reluctantly lured by an old Mennonite elder to take a journey to Hochstadt with a bunch of smelly Duecks to liberate some precious, precious hymnals being held captive by the evil Mr. Siemens.
"It's based on a discarded family history book found at the MCC," said Wiebe. "I've read it dozens of times myself. I even have a Hiebert or two in my own family's genealogy. Really exciting stuff!"
The Hiebert contains several scary encounters with foul-breathed Mr. Siemens that young Mennonites might find disturbing.
"Mr. Siemens is big and ugly and can strike you down with just a glance in your direction," said Wiebe. "I was in his Sunday School class over in Chortitz for a few years and, let me tell you, he's a no-nonsense kind of guy."
Reports indicate that director Peter Jackson is planning to stretch out the rather short book into six or seven movies to capitalize on the lucrative "Menno-geek" market.
(photo credit: Jorge Figueroa/CC/modified)