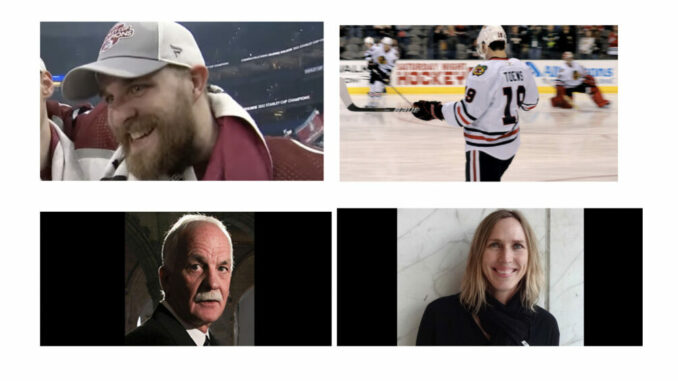 DENVER, CO
After the Stanley Cup successes of Jonathan Toews and Devon Toews (no relation), NHL squads are now looking to sign any and every Toews they can get their hands on.
"Get a Toews on your roster and you're guaranteed success," said Calgary Flames GM Brad Treliving. "Jonathan, Devon, David. Heck, we'll even take Vic or Miriam if they're willing."
Toewses are such a hot commodity these days that hockey teams have even looked into signing epidemiologist, essayist, and poet David Waltner-Toews.
"As long as you're a Toews and have a decent wrist shot, we'll sign you," said Treliving. "Being a world renowned expert on waterborne diseases is just an added bonus."
So far David Waltner-Toews has yet to sign, while Miriam is holding out for big bucks, and no one's seen or heard from Vic in almost ten years.
(photo credits: Soggybread, 562luca76, Anna Enriquez, YouTube, CC, Wikicommons)