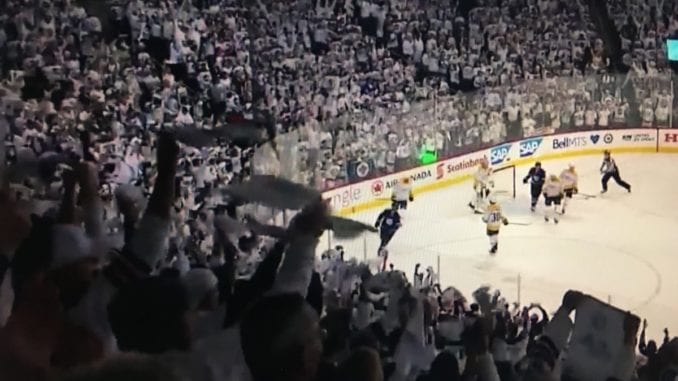 WINNIPEG, MB
After a narrow defeat in double overtime on Sunday, followed by a come-from-way-behind victory on Tuesday, Winnipeg hospitals are now filled to the brim with Jets-induced heart attack victims.
"If this keeps up, we're going to have to open up a whole new ward of the hospital to deal with them all," said Dr. Reimer. "It's getting really bad. It doesn't help that most of these fans are downing gallons of beer and large crates of poutine during the game."
Winnipeg doctors are urging the Jets to "just kick total ass" on Thursday, claiming that a dominant performance would save lives.
"Jauma lied! Things are especially bad in North Kildonan with the Mennonite population," said Reimer. "They're a calm and peaceful people and just aren't used to this level of excitement."
Reimer say regular cardio exercise would help locals handle the stress of hockey playoffs.
"You've gotta get that heart rate up on on regular basis," said Reimer. "Waiting for the Jets or Blue Bombers to make the playoffs is simply not often enough to give your ticker a proper workout."
Reports out of Abbotsford and Calgary also show and uptick in heart attacks, primarily among the ex-Manitoban community.